We are pioneers in AIoT Aquaculture, innovating to sustainably feed the world and protect the planet
Hendra
Farm Owner
The existence of AquaEasy technology certainly helps, especially with AI which makes it very easy to determine the actions that can be taken.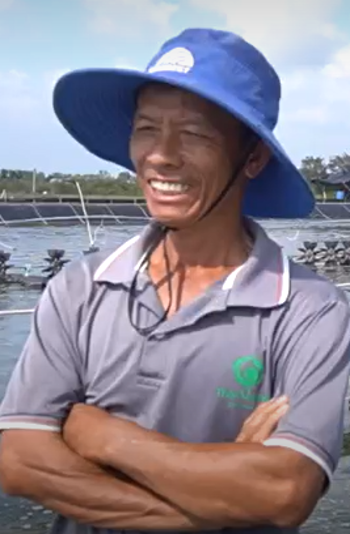 Dinh Tuan Hung
Farm Owner
Monitoring and measuring the environment automatically allows us to treat water immediately. By using iFeeder, we can also improve our Feed Conversion Ratio (FCR).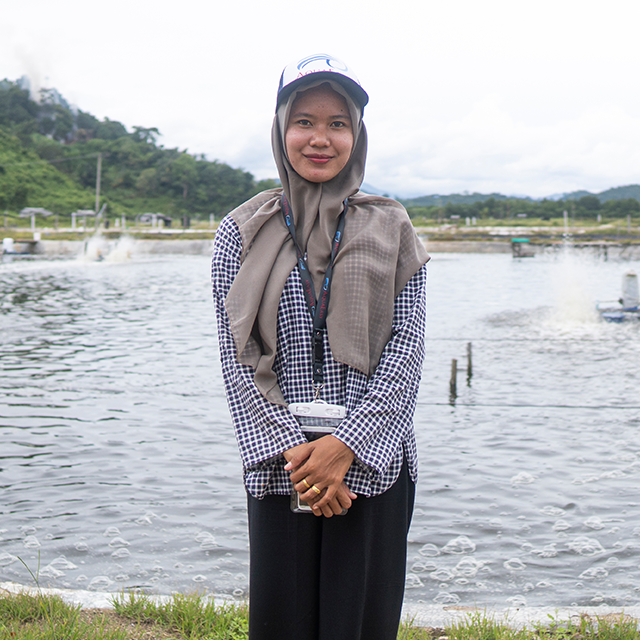 Sri Wahyuni
Lab & Administration
When I'm using AquaEasy, it really help us and makes productivity increase, and everything becomes easier. In terms of real-time data, and can be monitored anywhere.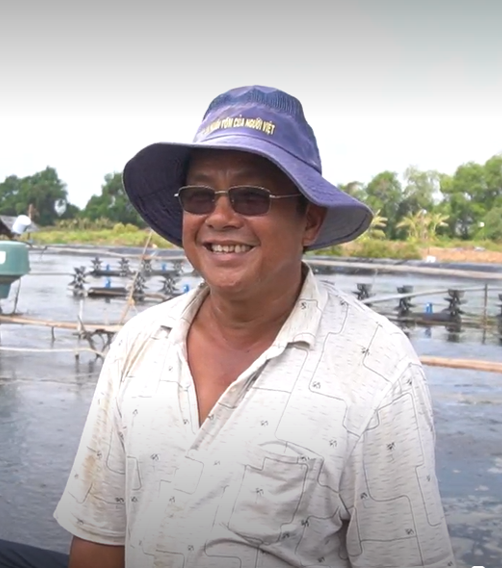 Tran Van Ngot
Farm Owner
Simple to use and manage multiple ponds at once. Be aware of abnormal phenomenon and handle it immediately. AquaEasy help to improve productivity due to good water management.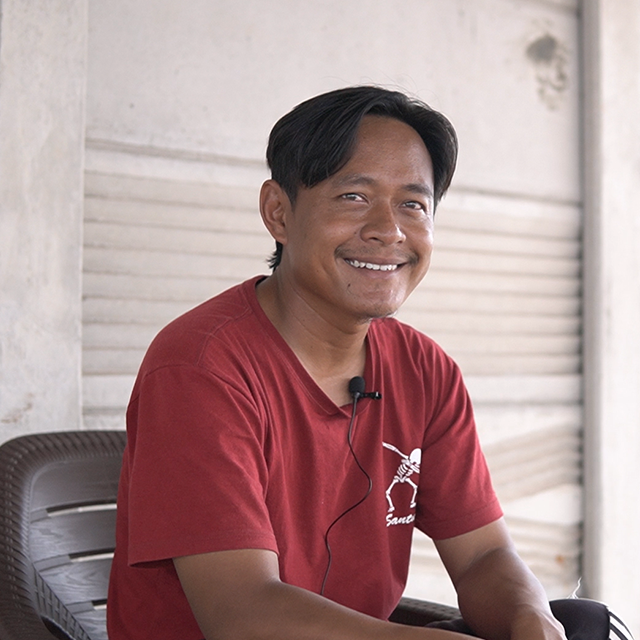 Aziz Arzaki
Farm Technician
As long as I use AquaEasy, I don't need to write down the manual in the book anymore. With AquaEasy, I directly input data into the application and the results come out in real-time, especially making it easier to see a comparison of parameter fluctuations in the morning and evening.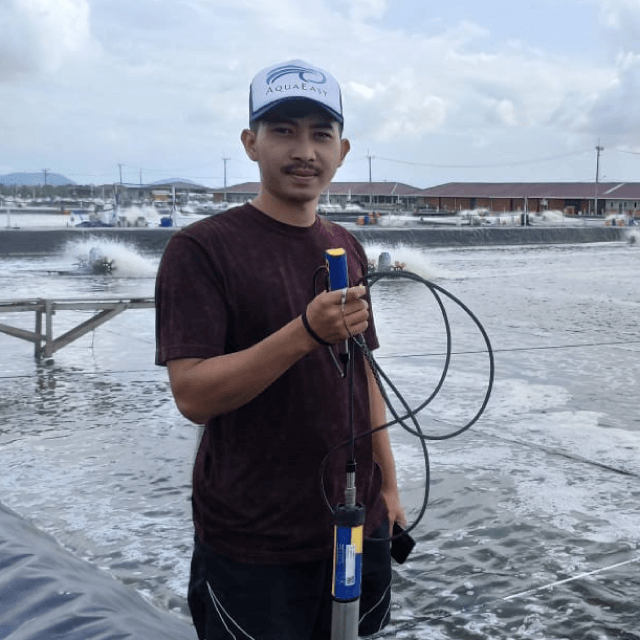 Robi
Farm Technician
AquaEasy has helped us manage our cost better through the monthly subscription model. This make it affordable for us to finally use a good quality solution for our farm.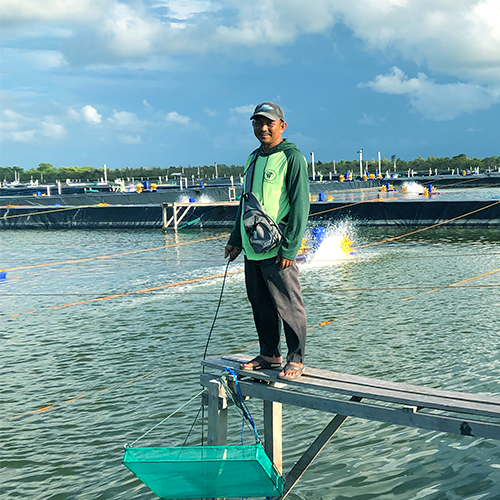 Sutarno
Farm Technician
With AquaEasy, it saves a lot of manual efforts in checking the water quality. We are now able to make better and faster decisions in detecting and providing remedy to the problems.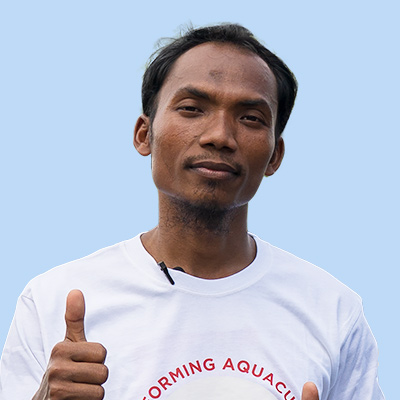 Daniel Farizi
Farm Technician
As long as I was involved in shrimp farming for 18-19 years, using the AquaEasy application it's really help me a lot. Starting from checking, collecting data, monitoring the pool, and everything is more effective with AquaEasy. Which certainly can support the success of cultivation.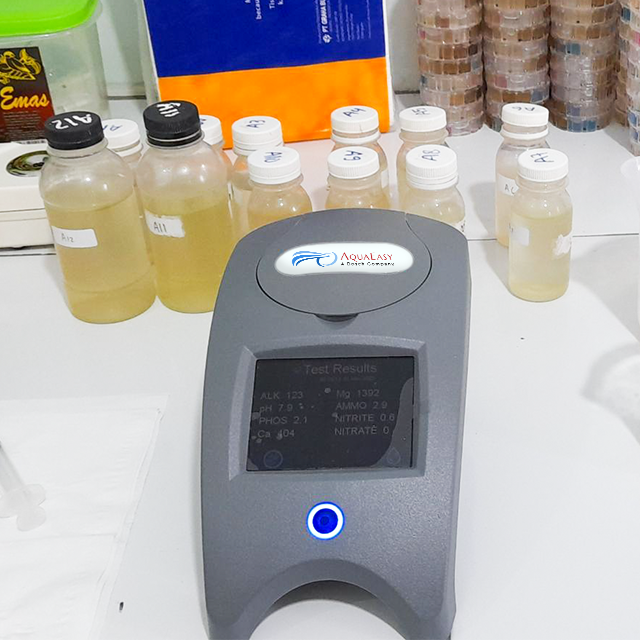 Eva Siti
Laboratory Analyst
Since using a chemical sensor from AquaEasy, checking the chemical quality of water using AquaEasy makes it easier to check the chemical quality of water, the data goes directly to the application, no need to recap, just download it! There is also a warning if there's a problem with the water.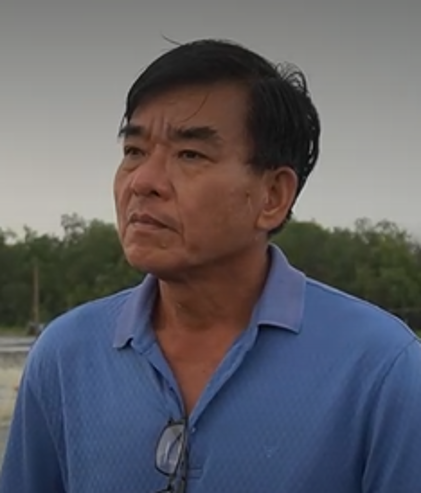 Huynh Khanh Luong
Farm Owner
I like the app because it's easy to use, fast, and responsive. It is possible to treat water promptly.
Enhanced shrimp farming with
advanced technology and comprehensive support
ENHANCED PRODUCTIVITY
Improve feeding, water quality, and resource management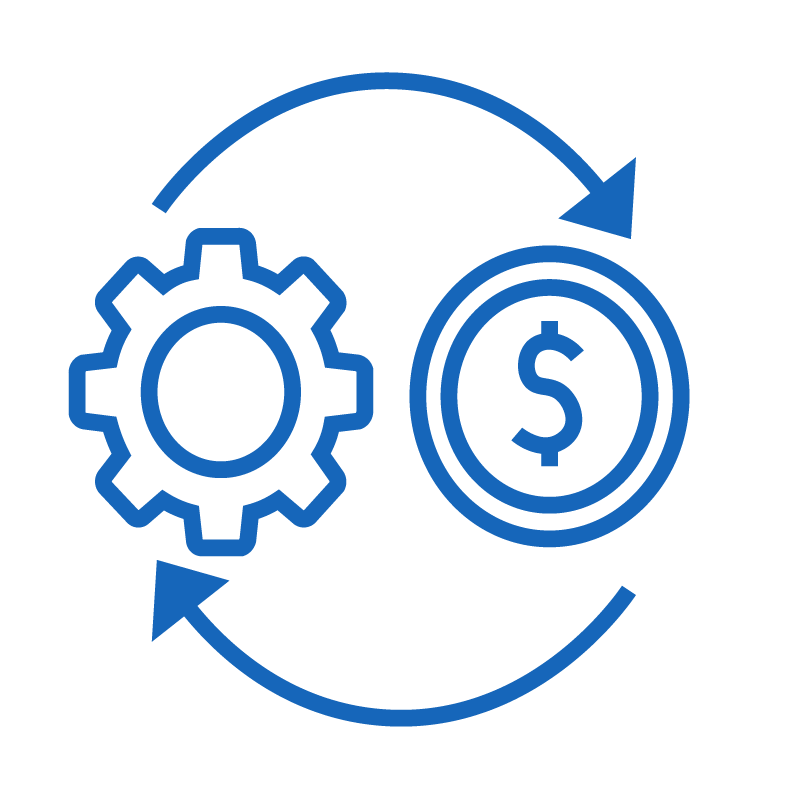 COST EFFICIENCY
Optimize resource utilization and operational costs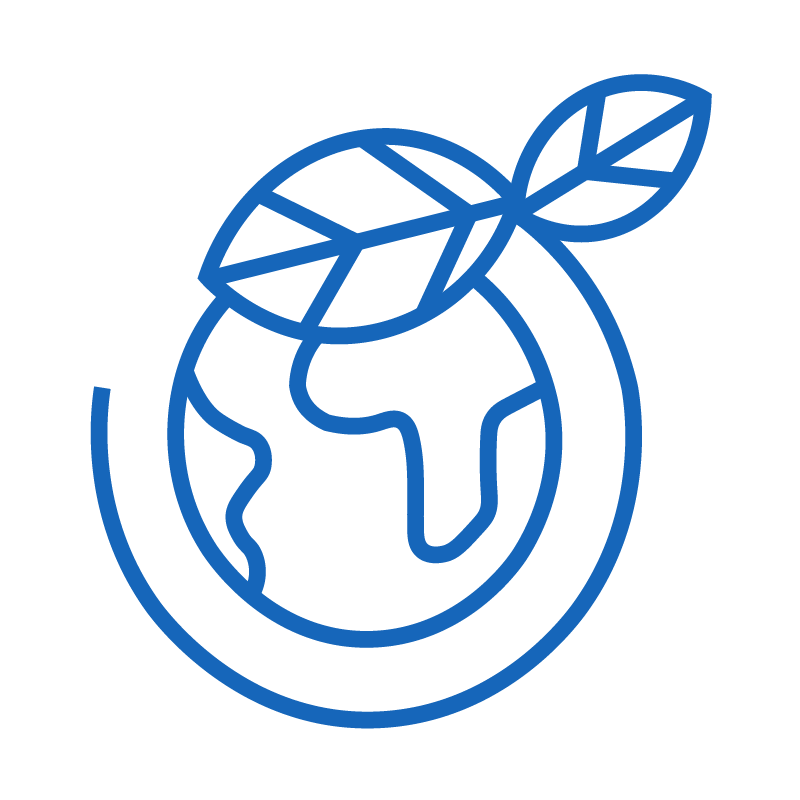 SUSTAINABILITY
Reduce water pollution by promoting environmentally responsible farming practices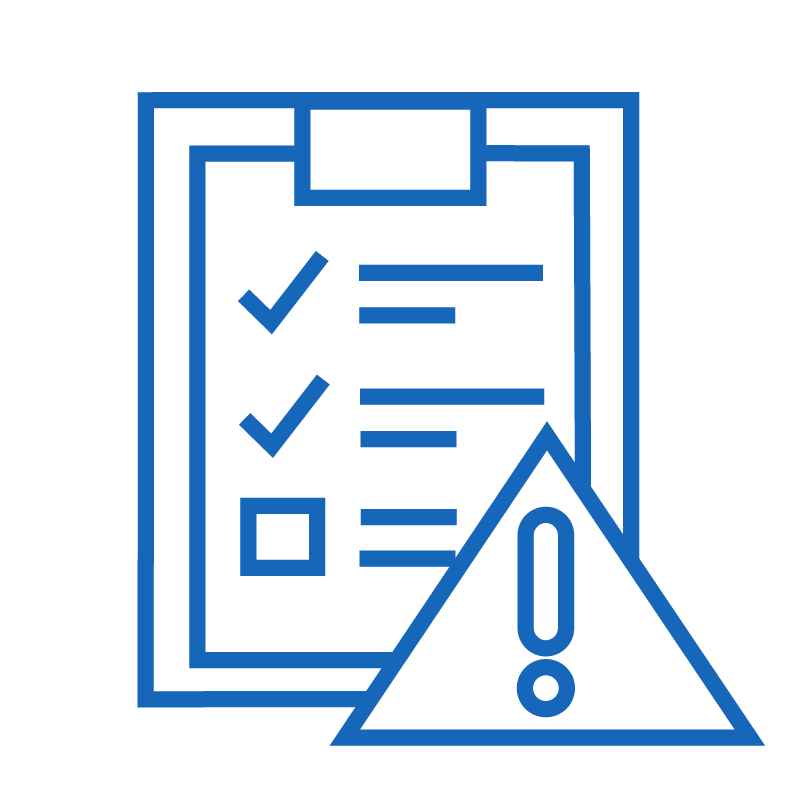 RISK MANAGEMENT
Mitigate risks with early warning and data-driven decision making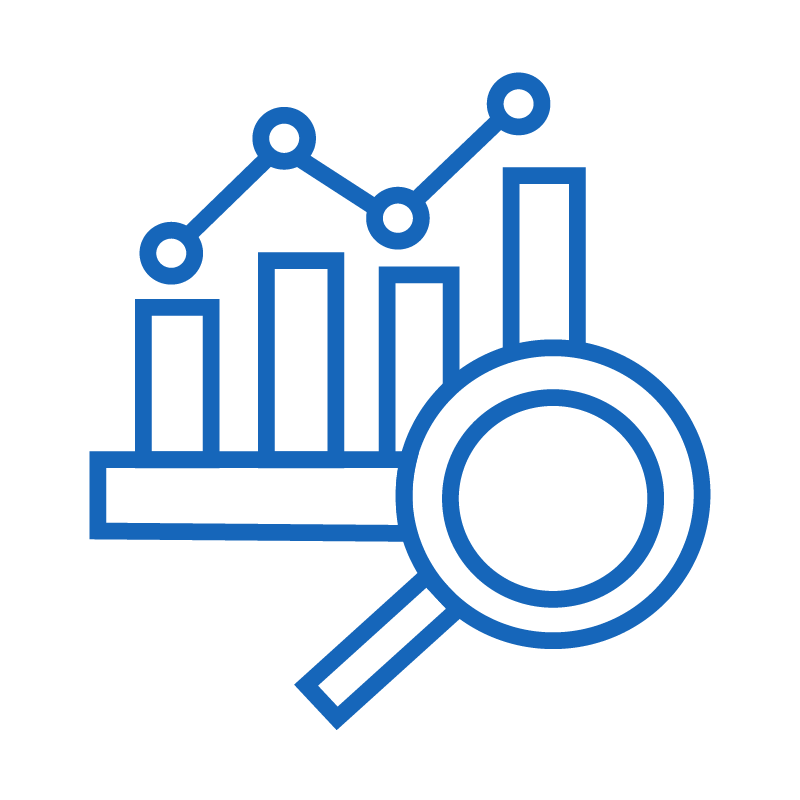 DATA DRIVEN EXCELLENCE
Data and analytics that empower farmers to make informed decisions in real-time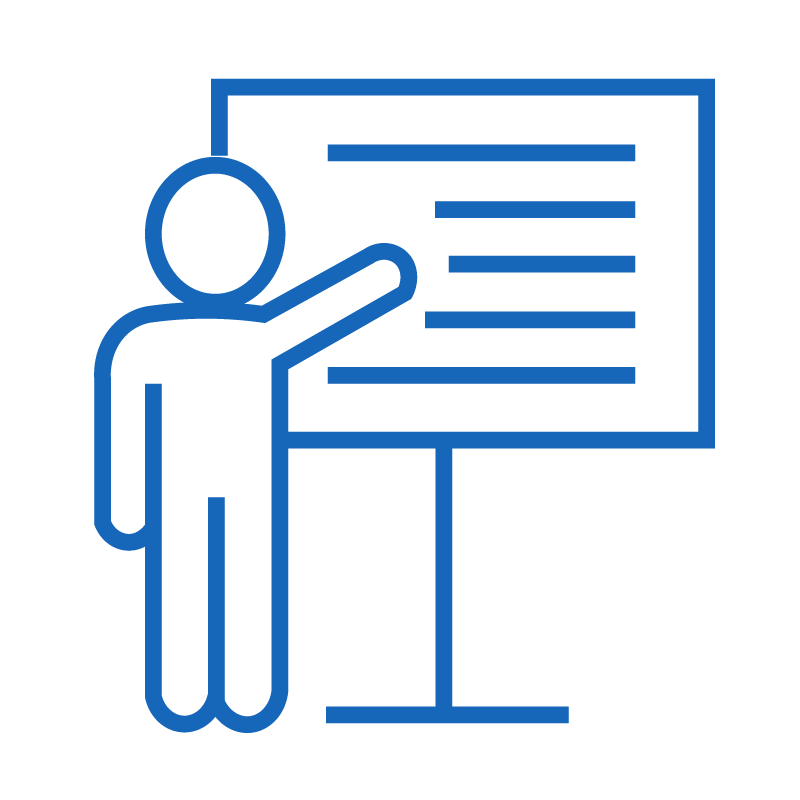 ACCESS TO SUPPORT AND TRAINING
Ensure that farmers can effectively use the solutions to their advantage
Every shrimp is well-cared-for with
state-of-the-art technology and data-driven services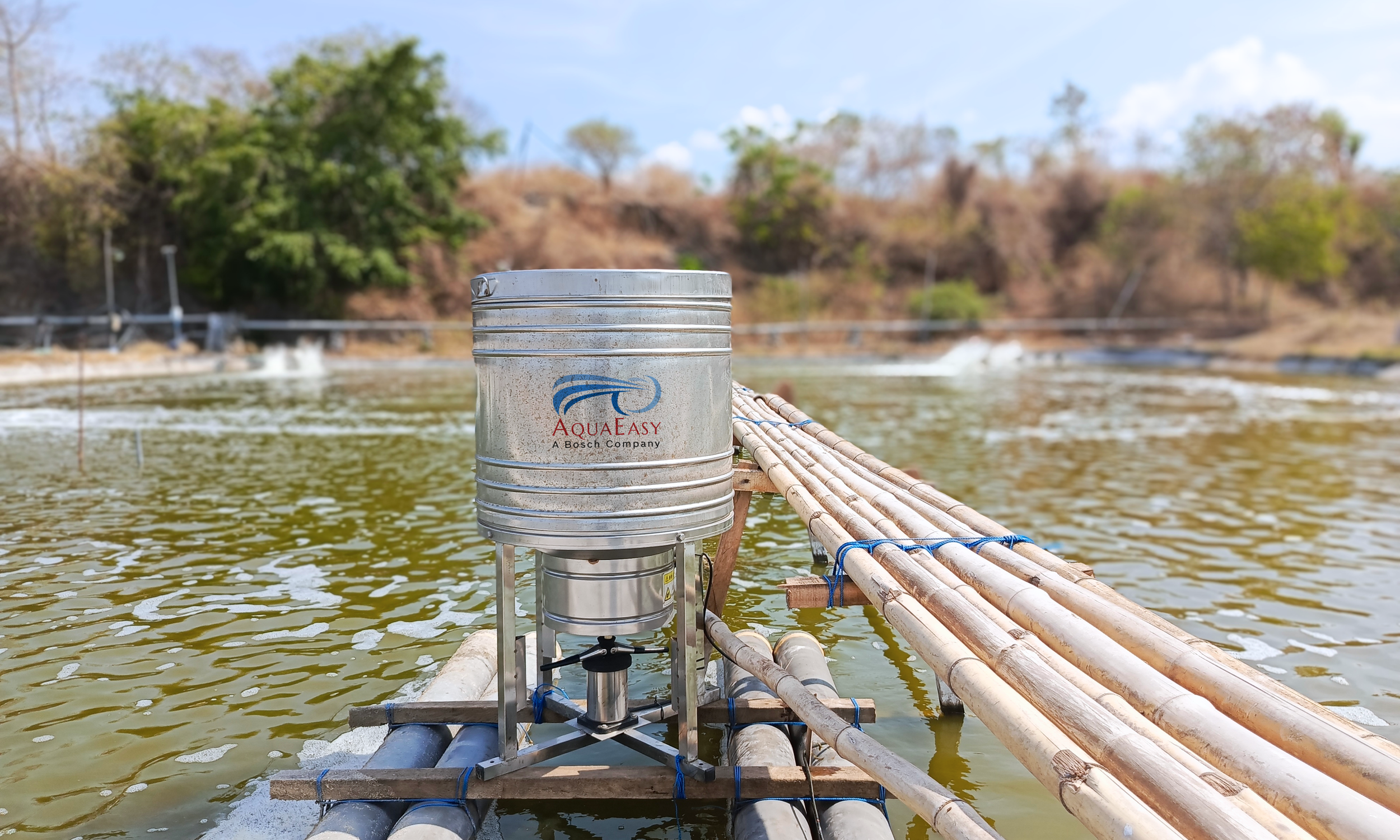 iFeeder
An AI-powered intelligent feeder that maximizes shrimp farming efficiency with automated feeding to optimize shrimp nourishment sustainably
Key Features:
Automated feeding
Shrimp behavioral analysis
Real-time shrimp health monitoring
Benefits:
Optimal feeding with shrimp behavior detection
Increased efficiency with automatic feeding
Reduce costs by improving feed conversion ratio (FCR)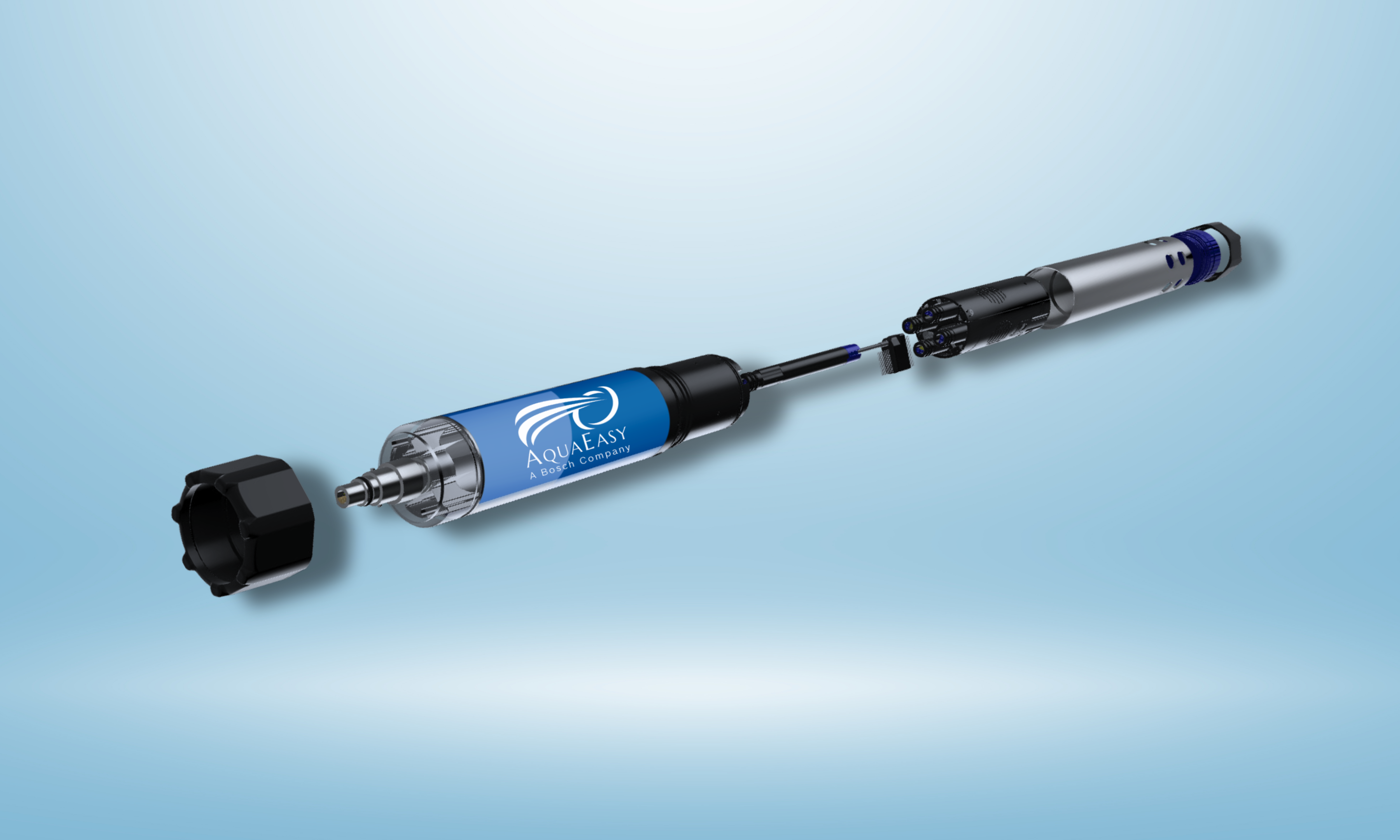 Smart Sensor
A sensor to monitor pond conditions, store data in the cloud, check various parameters, and offer customizable alerts for optimal management
Key Features:
Cloud data storage
Customizable alerts
Physical and chemical parameter checking
Real-time pond condition monitoring
Benefits:
Early stress factor detection
Enhanced growth and survival rates
Improved water quality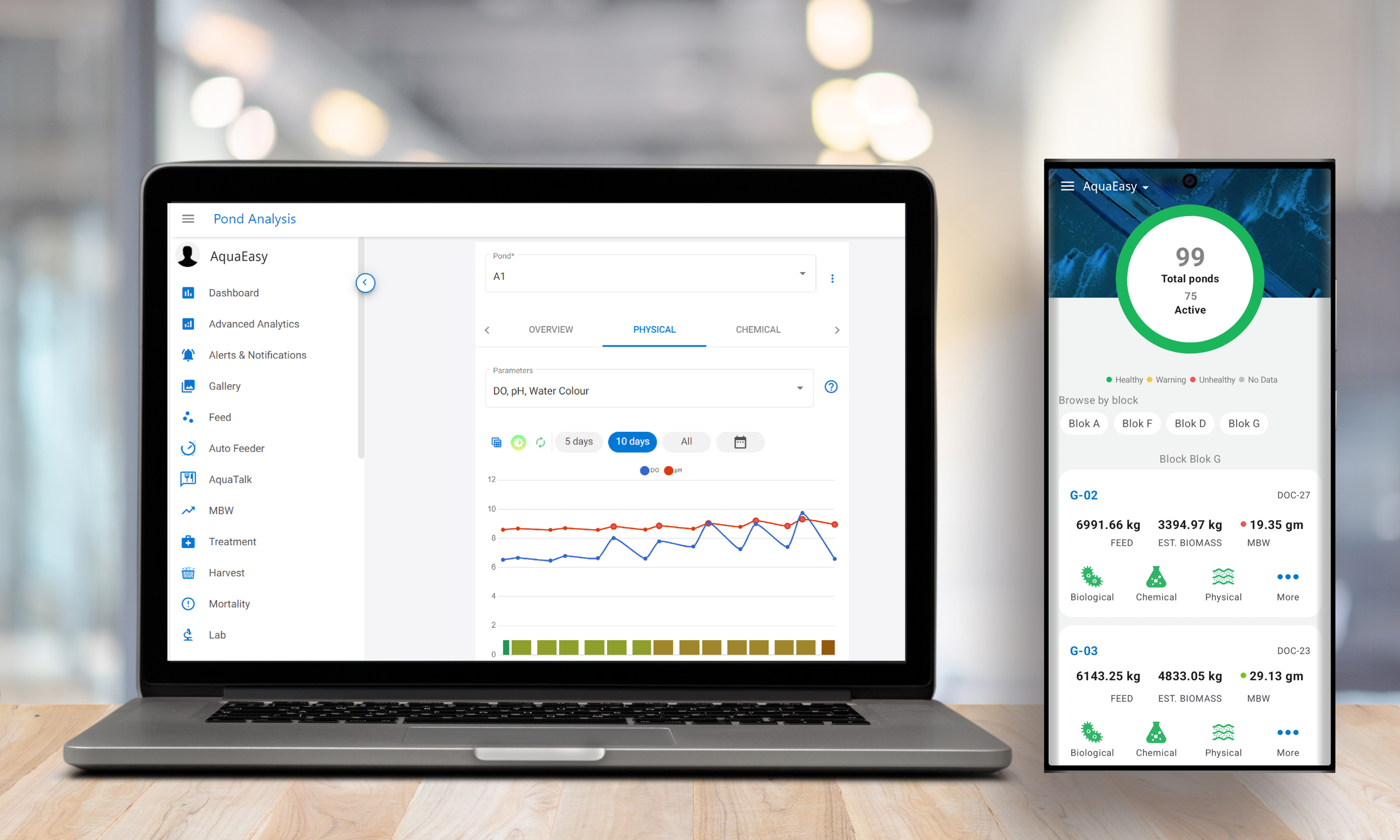 Data Insights and Management
AI-powered farm data analysis for informed decisions, optimizing growth, survival rates, and feeding to achieve optimal results in aquaculture
Features includes:
Customizable parameters
Historical data storage
Predictive analytics
Benefits:
Data-driven decision making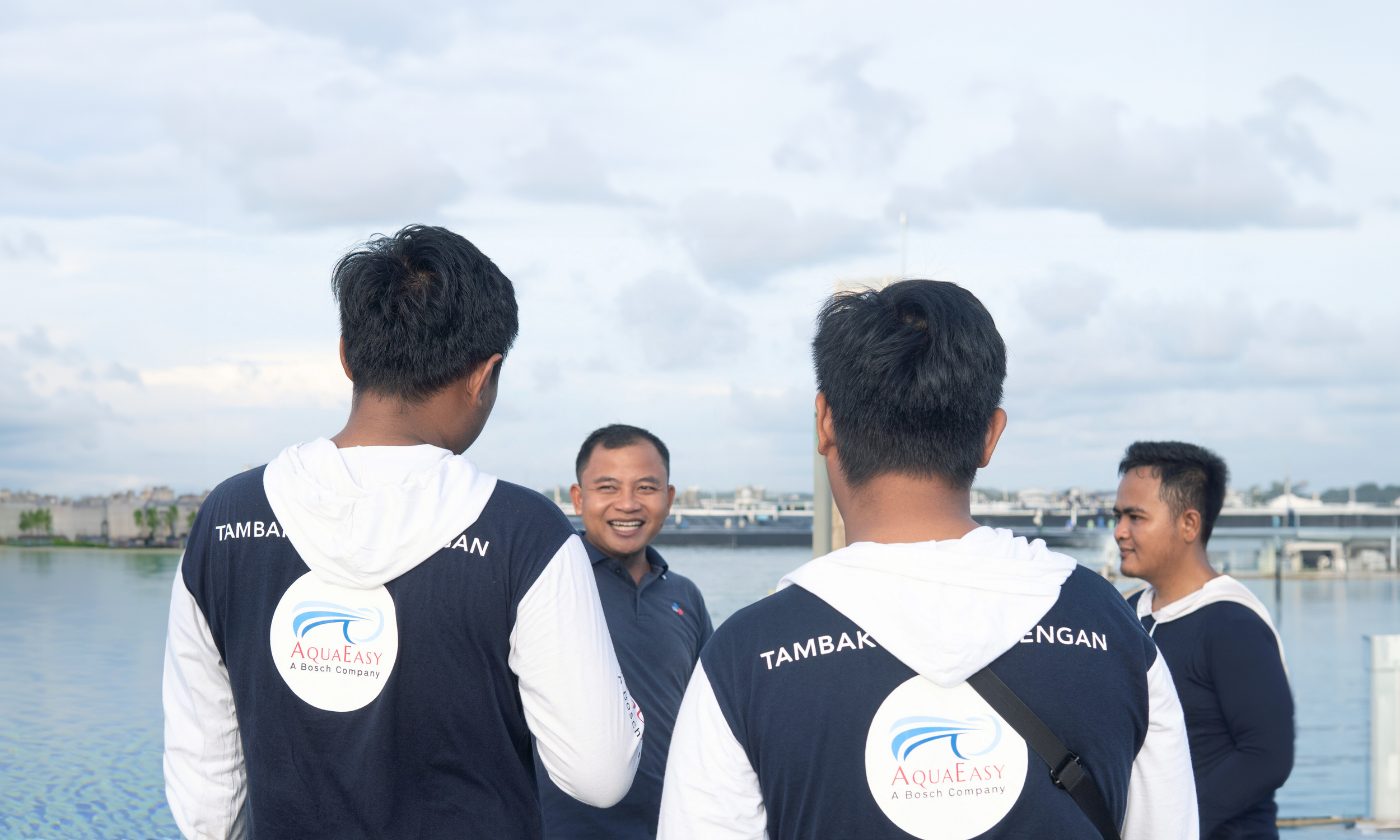 Farm Support Package
Farm Support Package empowers farmers with AquaEasy solutions to enhance productivity and profitability
Support includes:
Co-investing for profit growth
Training
Partnership in aquaculture and technology
Benefits:
Increase profit
Reduce cost
Frequently Asked Questions
Management Team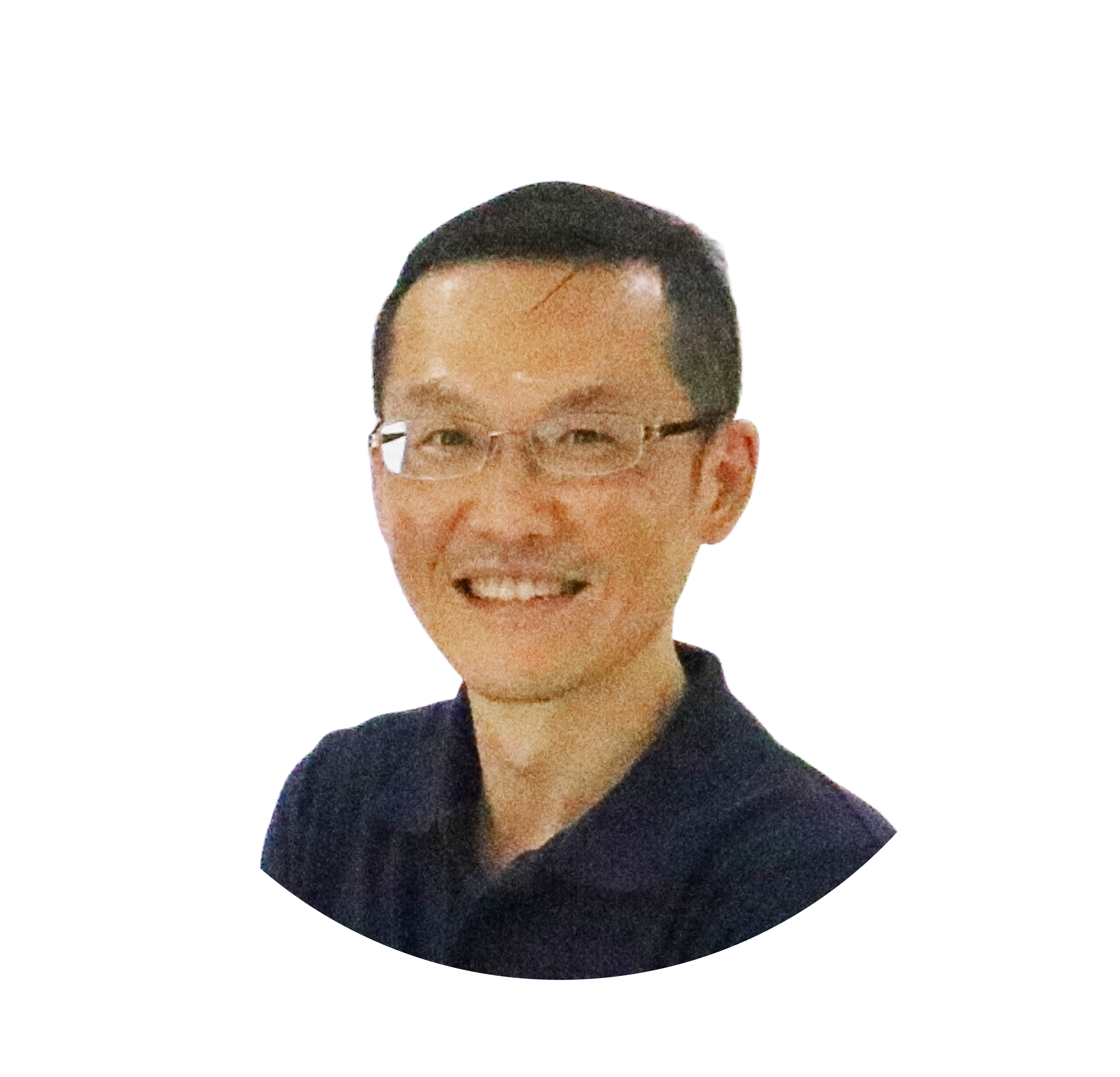 TC Ang
CEO
Serial entrepreneur, Sustainability champion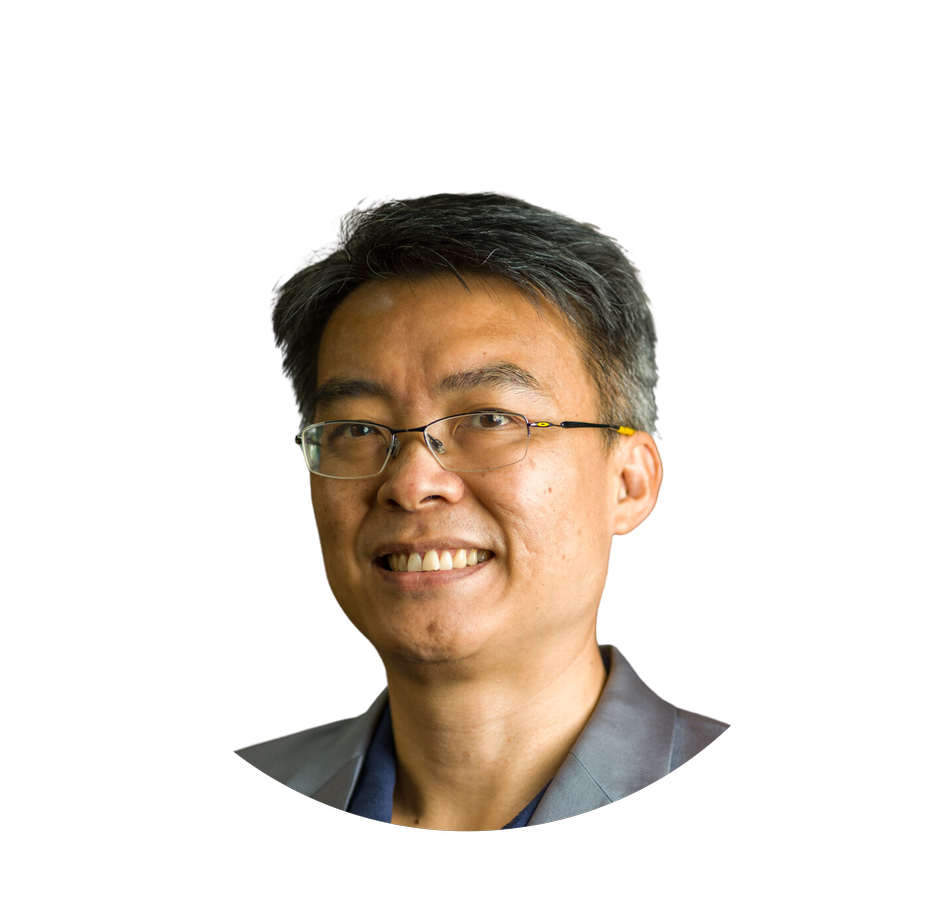 Ivan Tay
Founder/CTO
AIoT and Machine Learning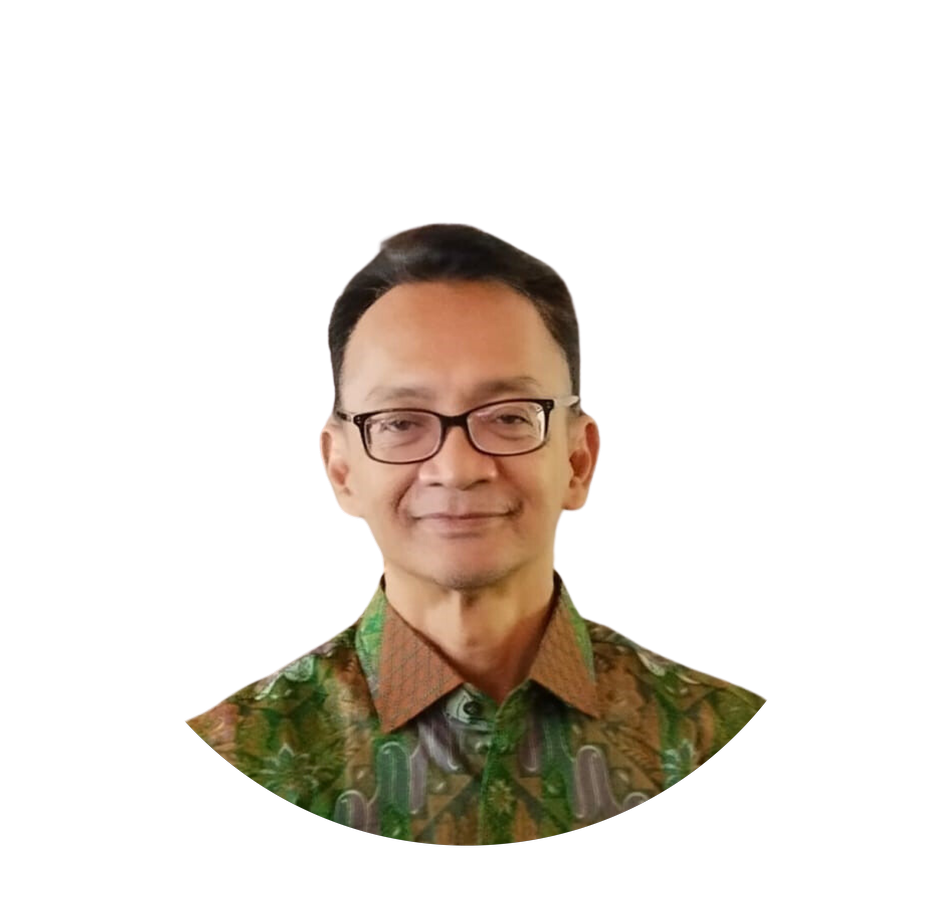 Agung Setiarto
Head of Aquaculture
Aquaculture expertise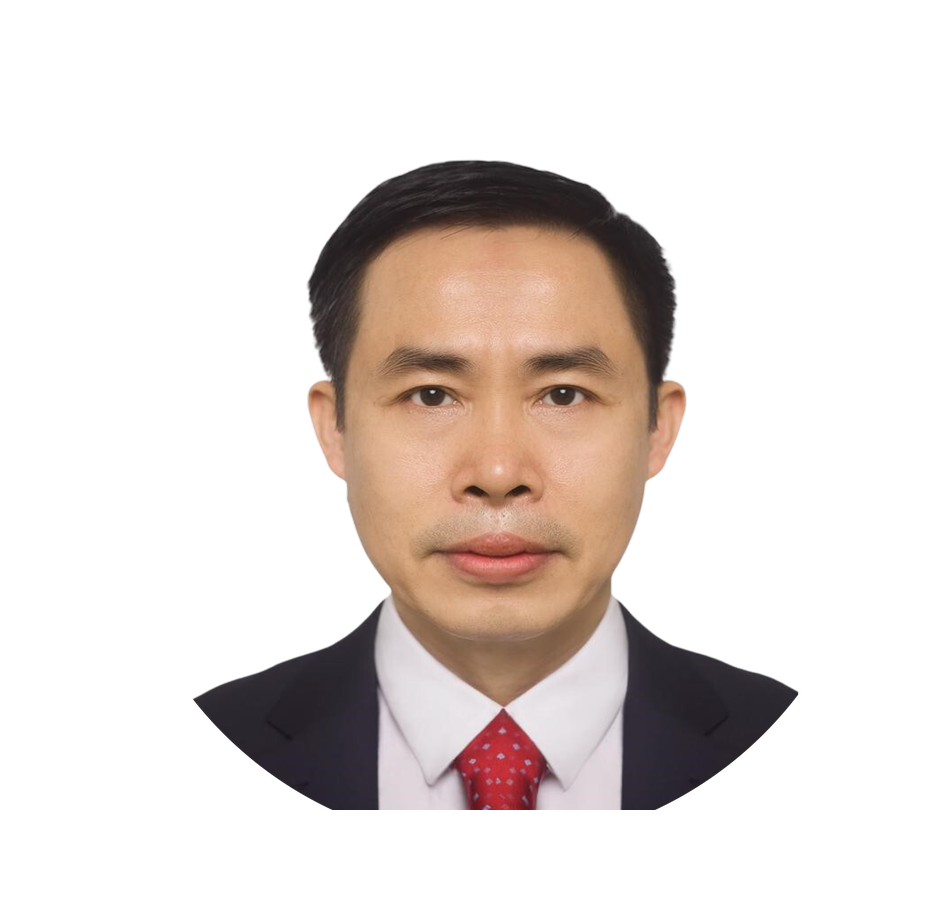 Viet Tran Thanh
Country Manager
Aquaculture industry veteran
Our Partners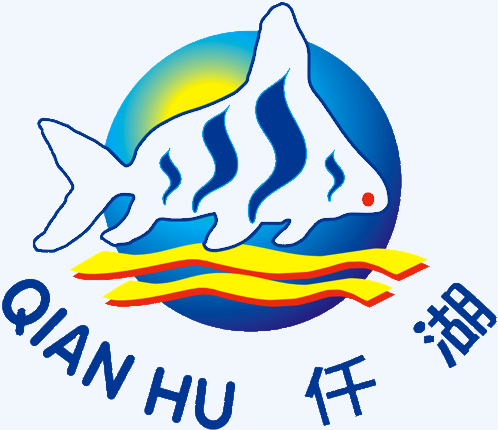 Contact Us
Singapore (HQ)
AquaEasy Pte. Ltd.
38C Jalan Pemimpin, #03-02
Singapore 577180
Email: admin@aquaeasy.life

Indonesia
AquaEasy Indonesia
PT. Robert Bosch
Arkadia Green Park Tower G 7th floor
Jl. T.B. Simatupang Kav.88
Jakarta Selatan, 12520 DKI Jakarta
Phone: +62 811 1318 831
Email: admin@aquaeasy.life
Malaysia
Qian Hu Malaysia
Mr Sunny Pang
Sales & Marketing Manager
Phone: +6010 2311784
Email: aquaeasy@qianhu.com.my


Mr Leong Jia Qi
Specialist - Aquaculture
Phone: +6010 3954081
Email: jiaqi@qianhu.com.my

Thailand
Qian Hu Thailand
Mr Low Eng Hua
Group General Manager
Phone: +66993640609
Email: ehlow@qianhu.com